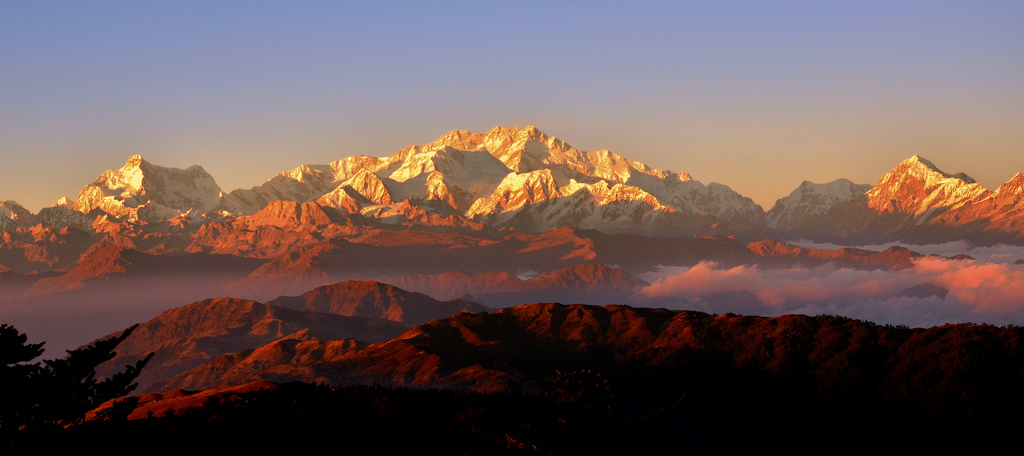 I write about tea so what am I doing writing about travelling?
Well, tea and travelling can actually be quite related. In fact, in the western world particularly in Europe and USA visiting the tea gardens and tea estates from where they get their tea, is a passion and a full-time travel objective. In simple words travelling for tea or tea tourism is a major form of tourism these days. Tea lovers and tea connoisseurs always look forward to visit remote tea gardens and estates from across the globe which supply them with their daily cups of tea. This is very much like visiting the world famous vineyards in France and Italy to have a firsthand experience of the place that makes your favourite wines.
Even if you are not a tea lover, which I think would be rather difficult if you are from India, and if you are planning for your next vacation or much needed city break , you may want to try tea tourism. Imagine relaxing in a 150 years old British bungalow in the middle of a lush green tea estate overlooking the snow capped mountains and forgetting at least for sometimes the noise, hustle, pollution, and stress of your day-to-day city life. Or imagine staying in in one of the country's best wildlife sanctuaries which runs along a large tea garden and sipping your morning tea enjoying the wild animals, a mighty river around you and the freshness of the untouched land. One thing is for sure you will come back re-energised with a fresh supply of oxygen in your body and peace of mind that will help you last until your next vacation.
As a Tea Artist I have had the privilege travelling to and visiting some of the best tea gardens across India. Every time I visit a tea garden I am filled with a sense of happiness, peace and serenity and above all, I come back with an experience that is incredible to begin with.
And therefore this endeavour of creating tea trails across the tea growing regions of India and outside for you to give it a try next time and come back fulfilled with unique experience that will last you a lifetime. I am beginning this tea trail in Darjeeling which is one of my favourite Himalayan destinations as well as the source of my beloved Darjeeling Tea that I have grown up drinking and fallen in love with for good.
What I will be doing here is to give you an outline of a potential tea trail in Darjeeling where I will talk about some iconic tea gardens, historic tea bungalows , heritage hotels, modern day home stays (in Darjeeling and Kurseong region) to give you an idea how a tea trail might look like, along with a list of activities that you can choose to do to make it even more memorable. Whether you are in India or coming from abroad, I would suggest that your tea trail or tea tour is minimum four nights in duration. The options of stay will determine your budget, otherwise the outline of the trail remains the same.
The Darjeeling tea trail outline – customizable
You can start from any of these cities where there is direct flight to Bagdogra – which is the nearest airport to travel to Darjeeling:
Calcutta
Bangalore
New Delhi
There are also train connections from Delhi, Mumbai and Kolkata (any train that goes to Assam can be taken). In this case you have to get down at New Jalpaiguri (NJP) Station.
The Darjeeling tea trail Destinations:
Kurseong – The land of White Orchid
Darjeeling – the Queen of the Himalayas
Number of nights:
2 – 3 nights in Darjeeling
2 nights in Kurseong
Tea Trail Activities:
Stay in a heritage tea bungalow which is at least 100 years old
Stay in a heritage hotel where history and legacy comes together
Visit tea factories. Understand the process of tea production
Do a proper Tea Tasting with the freshly produced tea of the day
Go for a morning / evening trail within a tea garden
Have a picnic inside the tea garden
Live cooking with local cuisine
Mountain hiking and trekking
Local sight seeing
Camping
Fishing / Angling
Bird watching (seasonal) with an expert guide
Butterfly trail
Orchid trail (seasonal)
Rock Climbing
Picnic on river Tista
Personalized shopping
Logistics:
Distance from NJP to Darjeeling is approximately 71 km, travel time 3 hours.
Distance from NJP to Kurseong is approximately 42 km, travel time 1hour 30 min.
Distance from Bagdogra to Darjeeling is approximately 68 km, travel time 3 hours.
Distance from Bagdogra to Kurseong is approximately 39 km, travel time 1hour 30 min.
However, in peak seasons the travel time to Darjeeling may be higher.
Wait for my next blogs where I talk about some of your unique staying options and share my experience of visting some of the iconic tea gardens of Darjeeling and Kurseong.
To know more or to create your own tea trail in Darjeeling, you can write to me at itsourcuppatea@gmail.com
Picture source: internet