Darjeeling – The land of Exquisite Tea and Mesmerising Tea Trails
On the way to Darjeeling from Bagdogra before you enter the Kurseong town through the hilly Punkhabari road, this beautiful hotel stands tall among the lush green tea gardens. You would have just crossed the Makaibari tea estate, filling your lungs with the aroma of the teas, wild flowers and the Himalayas, when Cochrane place comes suddenly to your view like a mysterious old house which has many a story to tell. And indeed it has. From being the bungalow of the magistrate of Kurseong, Sir Percy John Cochrane MBE (Member of the Order of the British Empire) to the hanging vintage Volkwagon Beetle, every nook and corner of this beautifully restored boutique hotel shall remind you of the British era living.
A lot has been said already about this exquisite hotel; so I shall refrain from saying the obvious. Yes, the high ceilings, wood panels, Burma teak made & hand crafted furnishing, wooden high doors and windows, large red carpets in the lounge and in rooms, a mini museum of interesting artifacts from the British era, a vintage piano – can all be talking points in their very own rights. But what were special to me were two things – the majestic view of the Kangchenjunga , the third highest peak in the world, from this hotel, and of course tea! Let me tell you something very frankly here – I have been to Darjeeling quite a few times, have stayed in heritage as well as contemporary hotels in different parts of the town, but I have not found a single one of them who has showcased the Darjeeling tea like the way this hotel does. (In many hotels I was surprised to see very low quality tea bags, and even on request – at extra price – Darjeeling Tea was not available.)
Let's talk about Kangchenjunga first. If you love mountains, if you are crazy about Himalayas, if you find peace in just being in a mountain – there is no better place than here only for the divine view of this majestic Himalayan peak. I had once visited this place long time back and I remember I could just sit on my chair and keep looking at this beautiful peak for hours together without doing anything. This time I was not so lucky (March end), it was raining and the weather was packed up. But even then, you have your moments, and if you are truly lucky she will give you a glimpse of her just to keep you intoxicated.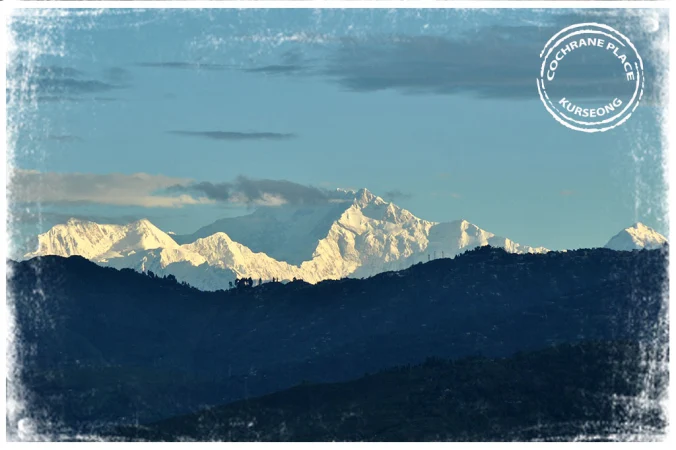 Mt. Kangchenjunga – View from Cochrane Place
And Tea? Well, that their restaurant is called Chai Country should give you some hints.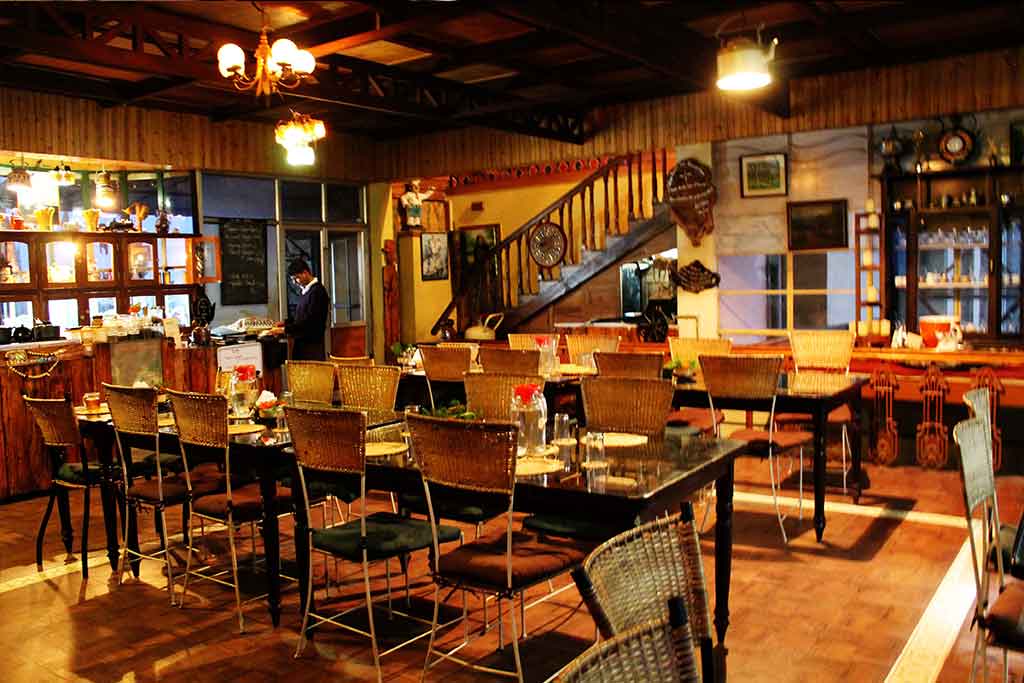 One of the reasons of my visit (other than of course staying in this beautiful hotel) was to experience the teas that they have. Since they knew my work with the beverage, they curated a special tea tasting session for me with 5 of their teas. (This tasting is also available on menu and I strongly advise you to experience this when you are there). The restaurant stuffs are quite well trained and they can explain each of the varieties of tea – some orthodox, some blends –in full details. Chai Country has a great collection of some very exotic teas sourced from various parts of the country, Darjeeling being the predominant. They have really nice blends as well. The tea that I tried were: Istanbul, Oolong, First Flight Darjeeling (2019), Silver White, Shangri la Silver Needle White.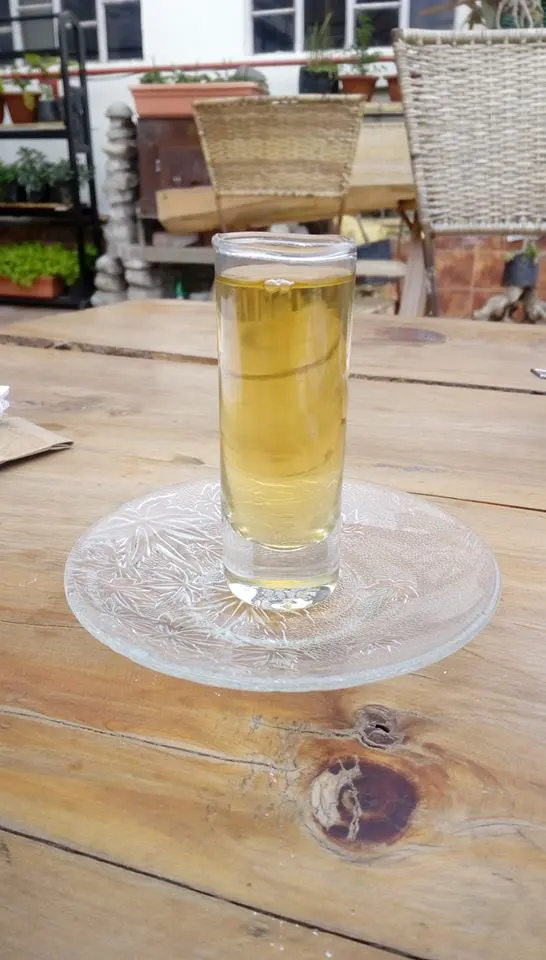 They are also planning to open a proper tea room within the hotel very soon.
The food, I paired some with tea, and I also had my dinner and breakfast, were really good. I loved the variety of cuisine that they serve – particularly the Anglo Indian variety which is not so commonly found anywhere else in India outside Calcutta. I was there for just a day, but I wish I had more time to spend here relaxing in their warm hospitality and trying their local Nepali delicacies which I heard were also very good and authentic.
Cochrane Place should be your first point of halt when you are on your Darjeeling Tea Trail. They will not just wow you with their hospitality, heritage, experience, tea and food, but can also arrange for you tea garden and factory visits to two very iconic tea gardens in Kurseong – Makaibari and Ambotia – Cochrane place lies just in the middle of the two.
If your onward journey is to Kolkata or you are coming from there, you may also like to visit Karma Kettle ( https://karmakettle.com/ ), a very interesting tea room run by the same people as well as plan to stay at any of their two beautifully done bed & breakfast places called The Ivy House and Mandeville (more on that later).
Now, let me top here and let the pictures tell their stories…
The Reception Area